We get asked all the time about online shopping – can it be trusted, what if it doesn't fit, do you have to pay for delivery, is it really going to save money?   Endless questions – all valid – but with a little research nothing to really worry about.    To be perfectly honest, I tend to mainly shop online because I find it an excellent way to research a product and find the best price.
Most online shops offer free shipping or a loyalty discount which means you can save money and try the items on in the comfort of your own home.   This also gives you the opportunity to see if it matches the skirt/pants/jacket that you have in mind to wear it with.    A lot of the larger online shops also offer a free return or exchange which is even better because you can buy anything "risk free" knowing that if it doesn't suit you it can be returned without costing you a cent.
Ultimately online shopping saves you the time of physically running from shop to shop, and it allows you the luxury to hold these items in your "shopping cart" while you dash over to another site to see if they have a better deal or a sale going.
So as you can see I am a major fan of online shopping, I love nothing more than lying in front of the TV of an evening browsing all my favourite sites while watching my favourite show…..  I can lose hours doing this!
Having said that, you do need to be careful because there are many ways to lose money and time from making mistakes with  your online purchases.   I have listed some tips on what to look out for when purchasing online so that you don't fall victim to any fraudulent online sharks:
When shopping online, make sure that the online store offers secure checkout. This will help protect your personal information from being stolen. To ensure the site is encrypted look up into your web browser's URL box. The site is secured if the website starts with https. This stands for hyper transfer protocol secure.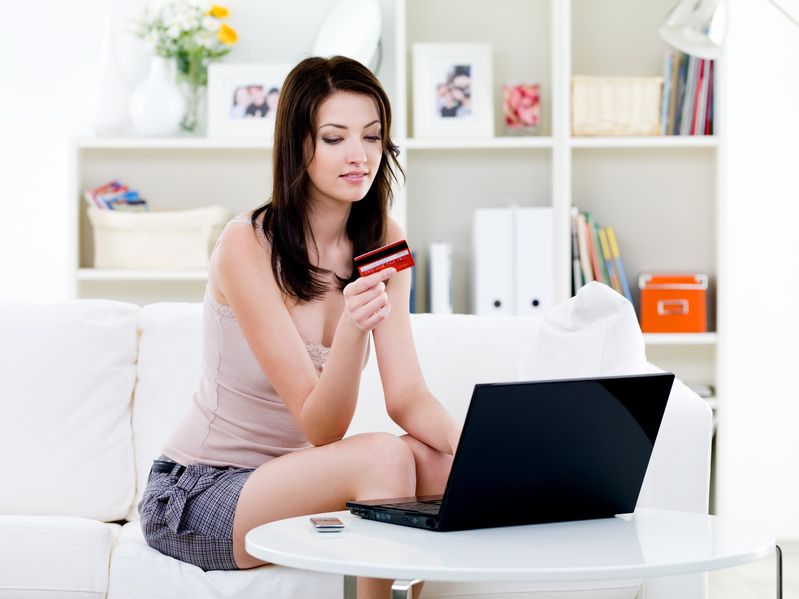 Before purchasing a product online, find out more about shipping. If you do not find any information about shipping costs, contact the seller to find out if there are additional charges for shipping. If there are several shipping options, choose an affordable and reliable option to make sure you receive your product quickly.
If you have questions while shopping, look for a live chat function on the online store. Many big brands (and even some boutique stores) now have this functionality. You can chat immediately with a customer service representative to fix any issues or answer any questions before you purchase. That can give you a lot of peace of mind.
Although it may seem tedious, make sure you read the contract and terms before you purchase at a website. These documents have valuable information on what you can and cannot do when you have an issue with the item that you bought. Read them thoroughly so that you do not have an unwelcome surprise when trying to return items.
If you plan on purchasing an item that you may want to return, shop at a store that offers free returns or exchanges. Many online stores want your business so they will offer things like free returns or exchanges. This option is great if you are unsure if an item will fit your needs.
Make sure you read the return policy before buying online. Some online purchases can have different return policies than you normally see. This is especially true if you are buying from an online auction store like eBay. Take the additional time to look into what your return rights are so that you aren't surprised later.
Always save or print out a copy of any order confirmation you receive when making online purchases. If you do not have a printer, you could always bookmark this page. Should something happen, it will helpful for you to have your order number, product description, your name, and payment information.
Look for size charts on sites that sell clothes. One of the toughest thing about buying online is not being able to tell if the clothes will really fit you. But most online stores have size charts that can be used to determine the proper fit and size to buy. This is often very useful.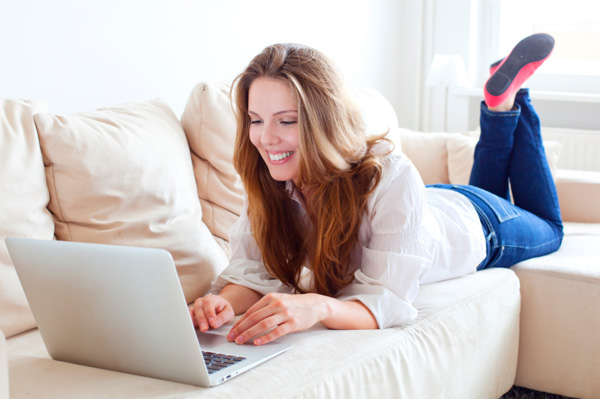 I think that covers the key points with online shopping.  If you take these into account it will definitely make your purchases easier and risk free.   I have been burnt a couple of times but my overall experience has been very positive.  Online shopping has enabled me to purchase and explore designers that I would never have had access to in the past.   If I see an outfit I love on Instagram it is quite easy to find out where it is from and buy it!     The world is now your shopping centre and you can take all the time you want to plan what you need and browse.
Please share any online experiences – good or bad – with us!